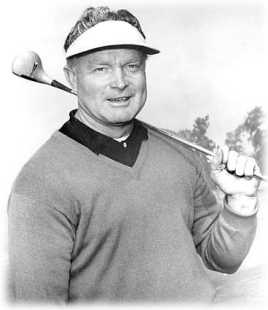 Mighty Mike Austin and the 515-Yard Drive
Mike Austin in his prime, which extended into his eighties, packed as much punch from the tee as any golfer ever. Unfortunately he was a poor putter and a bad short game, which kept him from any real success on the PGA and Senior PGA Tours. Put a a driver in Mike Austin's hand and small miracles would happen.

Always a showman with a salty vocabulary, Austin dazzled Bobby Jones and others as a teenager with three-hundred-yard tee shots at East Lake Country Club in Atlanta which was around the corner from Austin's childhood home. Austin claims to have broken the four-hundred-yard barrier in 1937 with a persimmon head driver.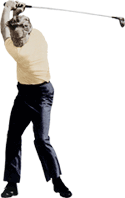 By the 1960s he was hosting The Mike Austin Golf Show on television, on which he once displayed his power by knocking a ball through the Los Angeles telephone directory. Another time, he says, to win one of his many hustles, he hit a two-hundred-yard drive with a taped-up Coke bottle. Mike often demonstrated the golf swing in a skeleton suit.

But those were mere mulligans compared with the rocket he launched on September 25, 1974, at the U.S. National Seniors Open Championship in Las Vegas. Goosed by his playing partner, 1950 PGA champion Chandler Harper, to "really let one go," Austin, then sixty-four, unleashed all hell on the ball, sending it 515 yards before it finally came to rest—sixty-five yards beyond the flagstick on the par-four fifth hole. Thirty years later, it's still the longest drive ever, according to Guinness World Records. (The PGA Tour began logging individual driving distance in 1980. The longest drive since then is thought to be 457 yards, by J.C. Goosie, at a Senior Tour event in 1988; the longest recorded drive on the regular Tour is 476 yards, by Davis Love in 2004.)

Every day on every golf course in America, the game within the game isn't putting but driving. How far you hit the ball from the tee establishes your worthiness as a player, perhaps even as a man. Bomb a ball into the center of the grid on a long par five and you're God's gift to everything, if only for a moment.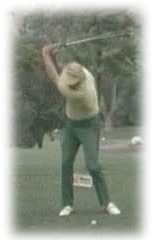 In the three decades since Austin set his record, the average driving distances have crept upward dramatically. In 1980 the length of the average drive on the PGA Tour was 256.9 yards. In 1990 it was 262.8 yards. Last year it was 286.3 yards, with long hitters such as John Daly and Hank Kuehne averaging north of 300. The gains come partly from better tools: long, snappy shafts, high-performance balls and clubheads the size of toaster ovens. At the same time, the fixation on distance has never been more acute. An entire golf subspecialty has emerged expressly for big-bombing bragging rights. Long Drivers of America (LDA), founded in 1994, now has close to a thousand members—up from 200 just three years ago—and sponsors more than 400 long-drive events annually.

Austin's secret was a revolutionary approach to hitting a golf ball that evolved out of his engineering and physics studies at Emory University and Georgia Tech and his PhD work in kinesiology, the science of human movement. Mike looked at the human body and said this is the best way to fit this machine with this job. Many believe it is the most efficient swing in history. You watch the old films, and the swing is so natural that it looks like Mike is laying up even when he's going for the moon.

What distinguishes the technique is a forceful lateral shift of the legs coupled with an unusual hand position and club swing. Unlike the standard Tour-pro approach, Austin relies on what conventional hitters might call "casting," throwing the clubhead around the swing circle. It's the only way to swing fast enough to keep up with such a forceful leg shift. Finally, while a conventional swing squares the clubface only at the last second, Austin keeps his blade squared much longer throughout the swing circle—before, during and after impact. His left hand is actually palm-up during the take-away.

"This guy had a golf swing that was forty years ahead of its time," says Art Sellinger, the two-time national longdrive champion who cofounded the LDA. "Mike Austin could get more out of less than anyone. When amateur golfers sit on the couch, this is how they dream of hitting a ball."

The day was a typical Vegas scorcher under fair skies with an afternoon high of ninetyfour. The National Seniors Open, a precursor event to the PGA Senior Tour, was in its second day and Austin was playing in a foursome with Harper, Pete Fleming and Joe Brown.

Austin is the first to tell you he was having an exceptional round even before his monster shot. "I was hitting the hell out of the ball that day," he says from his home in the L.A. suburb of Woodland Hills. He's sitting up in a hospital bed in his cluttered living room, fiddling with a miniature golf club he keeps in the folds of his leopard-print sheets. Although it's almost spring, Tanya, his wife of fiftyeight years, is quietly taking down a Christmas tree. "On two par fives before that hole," Austin says, "I used a driver and a seven-iron to get onto the green."

Winterwood Golf Course is one of the oldest tracks in the Las Vegas Valley. It was built in 1964, and ten years later was still way out in the desert. Today it's called Desert Rose and is just another overplayed local course lost in Vegas's sprawl. The fifth hole (now the fourteenth) was a flat and narrow 450-yard par four with a slight dogleg right and a stretch of low trees down the right side. Approaching the tee that day, Harper made Austin a good-natured challenge: "You've been whacking the ball," he said. "Let's see what happens if you really let one go."

Using a Wilson persimmonheaded driver with a ten-degree loft and an extra-stiff forty-three-inch steel shaft (by comparison, most of today's drivers, along with their titanium faces, have forty-fiveinch shafts, to generate greater swing speed), he struck with the power of the ages. "I knew I knocked the hell out of it," Austin says. "But the ball went up strangely. Went out about ten or fifteen feet high and kept going and going at that flattened level. I could put my finger on it the whole way until just before it dropped."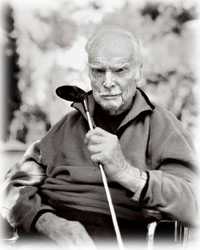 Chandler Harper is now ninety and living at home in Portsmouth, Virginia. His memory of that day is as vivid as Austin's. "Three of us hit our shots about 140 yards short of the green," he says. "But Mike's drive beat all that by a mile. I went ahead to look for his ball and spotted a ball on the next tee well behind the fifth green. I told Mike to check it because we couldn't believe it." It was, in fact, Austin's Titleist 100. Says Harper: "I had never seen a ball hit anywhere near that far. I played fifty times with Sam Snead and Ben Hogan, but nothing compared to this." Adds Tanya, who watched her husband play that day, "It was like God held the ball in the air."

Harper likes to joke about the hurricane-force tailwinds blowing that afternoon. After all, on the eighth and ninth holes, Austin drove the green again with four-hundredyard wallops. Guinness says there were 35 m.p.h. gusts; according to the National Weather Service, the maximum winds that day were out of the southeast at 27 m.p.h.

Austin has heard every wisecrack in the book: The fairway was probably hard as rock; the high-desert elevation made all the difference; the ball took a fortunate bounce. Some question whether it happened at all. When asked if the ball hit a cart path or a sprinkler head, Austin gives one of his icy blue-eyed stares and says, "That damned ball hit nothing but my club and the ground it landed on."

Perhaps the saddest part of the story is that Austin merely shot par that day. He went on to finish in the top ten at that tournament, but he was never a professional all-star. His best finish on the PGA Tour was at the 1961 Ontario Open, where he tied for thirty-seventh place with a total of 291. His low score in a Tour event was a 285 at the 1958 Tucson Open, where he tied for fifty-first. After the 515-yard drive, Austin pitched back onto the green and three-putted. Longest drive in history and Mike walked away with a bogey.

Mike Austin's record 515-yard drive has yet to be approached in thirty years. Which begs the question: Did it—could it—really happen?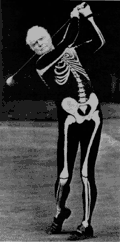 T+L GOLF asked the engineers at Focaltron, a golf-performance company in Sunnyvale, California, to simulate the drive to see whether Austin's story flies. After plugging in all the known data—that day's wind and weather conditions, the altitude, the persimmon driver and the two-piece ball—here's what they determined:

At an altitude of 2,030 feet and a temperature of eighty-eight degrees, Austin would have needed the day's maximum wind gust of 27 m.p.h. behind him, an astonishingly low launch angle and spin rate and a swing speed of 150 m.p.h. to carry the ball 445 yards before it started rolling. (Indeed, Austin's swing was once measured at 155 m.p.h.; by comparison, Tiger Woods swings the club about 120 m.p.h.) A few lucky bounces might—just might—have yielded another sixty or so yards. Plus, by cutting off the slight dogleg, Austin shaved ten or more yards off the hole. If all these variables came together, the 515- yard drive could have occurred. Or perhaps, as Austin's biographer, Philip Reed, suggests: "Something unquantifiable may have happened that day. It's like the moment when a mother lifts a car to save her child from the burning wreckage. Whatever Mike did that day seemed to defy everything we know about the golf swing."

Mike Austin passed away at the age of 95 on November 22, 2005.

Click Here or on the book cover to visit Mike Austins Web Site.

December 12, 2005



Click on the Video Camera to view Mike Austin's golf swing